Animaniacs Page

My dear faboo Animaniacs fans, you have come to the right place. Place this page in your little bookmarks if you love Animaniacs and you just can't find the right kind of A! page out there. (For all practical purposes Animaniacs will be referred to as "A!" for short).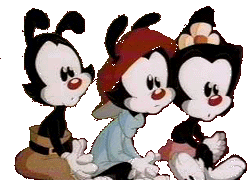 Animaniacs Activities
The (already famous) Animaniacs Art Gallery
The best A! pix on the web. 99% of which can be found no where else!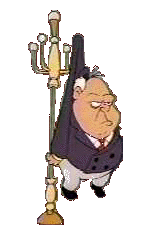 Animani-FACTS!
Some neat A! facts that every Animaniac-maniac should know!

Animaniacs Voting Booth! Vote for your favorite character and let the world hear you!

Animanilinks
The most A! links you will find anywhere!



How It's Done
The resources I used in creating this page and some tips!
Don't miss it!




---



This page was designed for viewing with (you guessed it) Netscape 3.0. It may be nice in other browsers, but it is optimized for N! Without it you can't hear stories about Randy Beaman or his family. So get Netscape now, so yyou can get Colin's stories now. 'Kay, bye!



This number includes visit from the Warner brothers and sister since April 27,1997

This Animaniacs Ring Site is owned by
Alan DiNicola.
[Previous] [Next] [Skip]
Want to Join the Ring? Click here for Info.