AnimaniFACTS!
---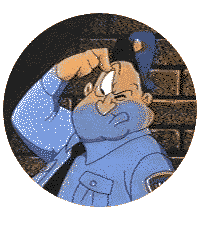 Kevin Hopps and Nick DuBois are planning a fall of 1998 direct to video release of an Animaniacs movie!






Animaniacs first aired on Monday September 13, 1993 on the Fox network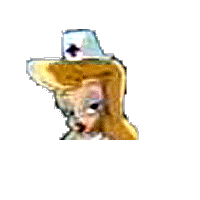 Nancy Cartright, who does Mindy's voice, also does a famous cartoon character's voice. Bart Simpson!



Animaniacs is known to show in over 20 countries throughout the world! Singapore, South Africa, New Zealand, and Hungary are among the lucky ones!



Tress MacNeil, who also does voices for Tiny Toons Adventures, does the voices of Hello Nurse, Marita Hippo, Lady, Sasha, and Kiki (Girlfeathers)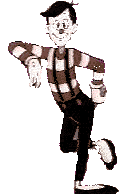 Animaniacs won 3 Daytime Emmys. Best Theme Song of 1994, Oustanding Animated Program, and Outstanding Children's Program 1996.



During the first season of Animaniacs, it was ranked number 2 of all kid's shows at the time (second only to the Mighty Morphin Power Rangers)



The show has spawned off another show, Pinky and the Brain, and in England, two comic books and a weekly strip





According to New YorkTimes (2/12/95) 21% of the weekday watchers were adults over 25. Mostly due to the nature of jokes in the series (political references and Hollywood gossip to anme a few)

Voice Cast
Did you know when Yakko and Dr. Scratchandsniff are talking to each other, Rob Paulsen is actually talking to himself? Read on....

Rob Paulsen
Yakko Warner, Pinky, Dr Scratchansniff

Tress MacNeille
Hello Nurse, Marita Hippo, Dot Warner, Lady, Sasha, and Kiki (Girlfeathers)

Jess Harnell
Wakko Warner, Walter Wolf

Paul Rugg
Mr. Director

Maurice La Marche
The Brain, Squit

Sherri Stoner
Slappy Squirrel (also a writer)

Tom Ruegger
Skippy (Tom is the executive producer's oldest son)

Avery Schrieber
Beanie the Brain Dead Bison

John Mariano
Bobby (Goodfeathers)

Chick Venerra
Pesto

Gail Mattheus
Lana (Girlfeathers)

Bernadette Peters
Rita (also featured on Broadway and in a few movies)

Frank Welker
Ralph the Guard, Runt, Thaddeus


---
Come BACK!